Discretion, an Undervalued Quality
Proverbs 5:1-2
(1) My son, attend unto my wisdom, and bow thine ear to my understanding:
(2) That thou mayest regard discretion, and that thy lips may keep knowledge.
Operation Fortitude was one of the most important parts of the Allied war effort against Germany during WWII. Despite its importance, almost no one outside of what was called the London Controlling Section even knew of its existence. That's because the purpose of Operation Fortitude was to deceive the Germans so they would not reinforce their defense at Normandy, which would be the future site of D-Day.
They intentionally leaked false information, planted misleading news stories, fed detailed copies of supposed invasion plans to known German spies, and created elaborate phantom armies to confuse the German military about their true intentions. When the attack was actually launched in June of 1944, they continued their efforts, releasing stories to suggest it was only a diversion with the real invasion to follow later. The success of this secret operation contributed greatly to the victory over Germany.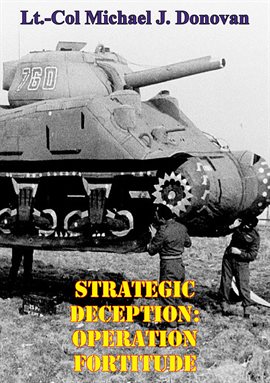 Discretion is discernment which enables a person to judge critically of what is correct and proper, united with caution; it is the ability to sort truth from error. It is also defined as the ability to read between the lines. God knows that we are facing a stream of temptation from our enemy, Satan. Satan is the great deceiver. To help protect us, God has given His Word to teach us discretion. By becoming familiar with the truth, we find it easier to recognize and reject error. This is why the acquisition of wisdom is so important-it goes hand in hand with developing discretion. As we grow in grace, we should be strengthening our skill at reading between the lines and avoiding the deception of the enemy. Reading, memorizing, and studying the Bible will equip us all to see through the lies of the enemy.
1 Comment »
outstanding

Comment by Dr. John Nordman | May 5, 2020 |
Recent Posts

Blogroll

Archives